Presupuesto
Pan con leche al vapor
1. Trazabilidad comprensiva
2. Sin relleno
3.Ingre: harina de trigo, agua, leche en polvo, levadura.
Pan de vapor oriental de alta calidad, experimente nuestras suaves, nutriciones y
deliciosamente naturales bollos orientales, el complemento perfecto para cualquier comida.
Pan de leche al vapor
Descripción del producto:
| | |
| --- | --- |
| Product name | Milk steamed bread |
| Product NO | NCN001-1 |
| Product type | Quick frozen cooked food |
| Product stuffing | Without stuffing |
| Product specification | 20g/piece |
| Product packing | 1500g/bag*4bags/carton or as your requirement |
| List of ingredients | wheat flour, water, milk powder, yeast |
| Raw material | Wheat flour is selected the quality wheat in north China plain. |
| Storage and transport | Under -18 centigrade |
Método comestible:
Steam: no es necesario descongelar, desempaquetar , poner en el vapor. Después de cocer al vapor
7-9 minutos después de que el agua esté hirviendo
Microondas: No es necesario descongelar, desempaquetar , ponerlo en el microondas dedicado
caja de vapor, meter en un poco de agua caliente, se come después de 2-3 minutos en
fuego medio.
Fried: No es necesario descongelar.Unpack, ponerlo en la fritura con cuidado cuando el calor del aceite,
freírlo hasta el oro.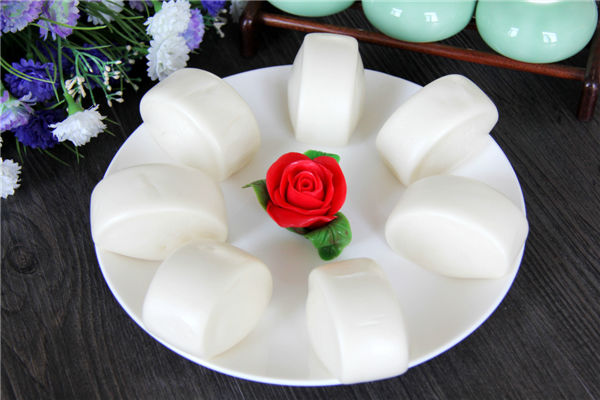 Exportamos principalmente a Estados Unidos, Rusia, Europa, Japón y Corea, etc.
Si está interesado en los productos tradicionales chinos y nuestro producto, PLS en contacto con nosotros, su amable atención en nuestra empresa y comentarios sería muy apreciada.
Grupos de Producto : Bollos al vapor